The 4th IoT & 5G Solutions EXPO OSAKA
January 29-31, 2020
At "The 4th IoT & 5G Solutions EXPO OSAKA" (opened in INTEX Osaka from Jan. 29th (Wed.) to 31st (Fri.)), our company held a demo exhibition of "Productivity Improvement, Automation, Manpower Reduction, Visualization, Optimization" in the theme of "Realization of Smart Factories by IoT" towards factories.
We sincerely appreciate to the many people who came to see our exhibition.
Thanks to everybody, we were able to finish the exhibition with a great success.
Thank you very much for stopping by upon visiting the expo regardless of your busy schedules.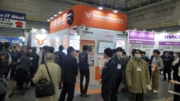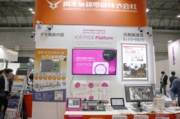 | Exhibited Products | Pages |
| --- | --- |
| Automation Equipment for smart factories | P3 |
| Picking Tag | P4 |
| Iot-mos | P5 |
| LPWA device | P6 |
| Optical Wireless Communications | P7 |
| Network Camera | P7 |
| Antenna Lineups | P8 |
| IoT Collaboration | P8 |
| FA | P9 |
| Abnormality Grasp IoT Service | P9 |
| Sigfox IoT units | P10 |
| Wireless Crack Detector for wall | P10 |