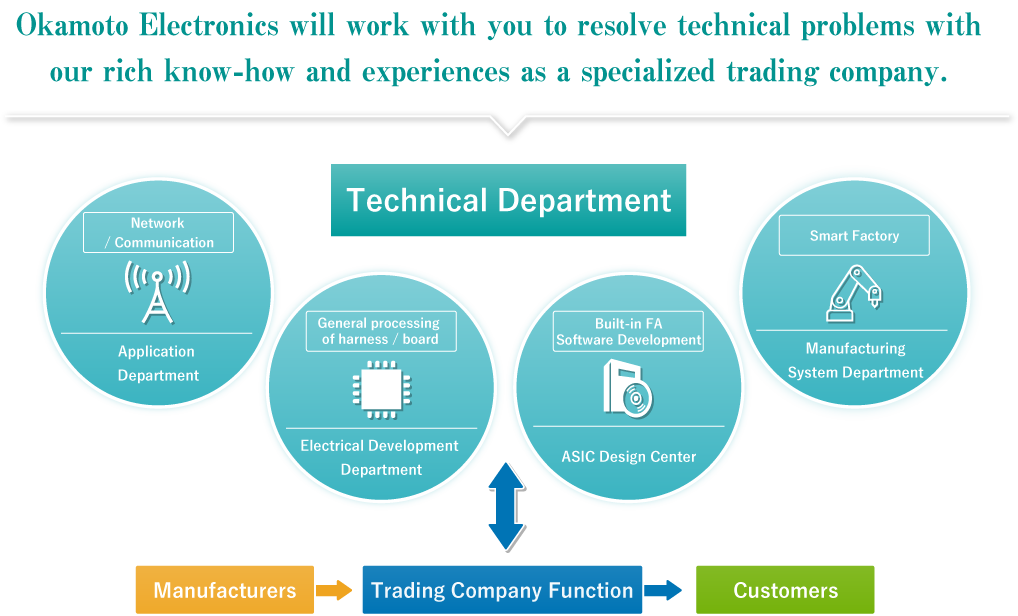 ASIC Design Center
A solution provider that solves problems faced by customers
Software design and development
We provide help with the software embedded in the electronics we supply. Technology Support for CPU module, a communication module, FPGA (Altera products), MPU (microprocessor)
Full development experience
We have experience in display equipment, vacuum packing equipment, wireless modules, etc. IoT (Internet of Things) and BLE (Bluetooth Low Energy) We have a track record of module prototypes.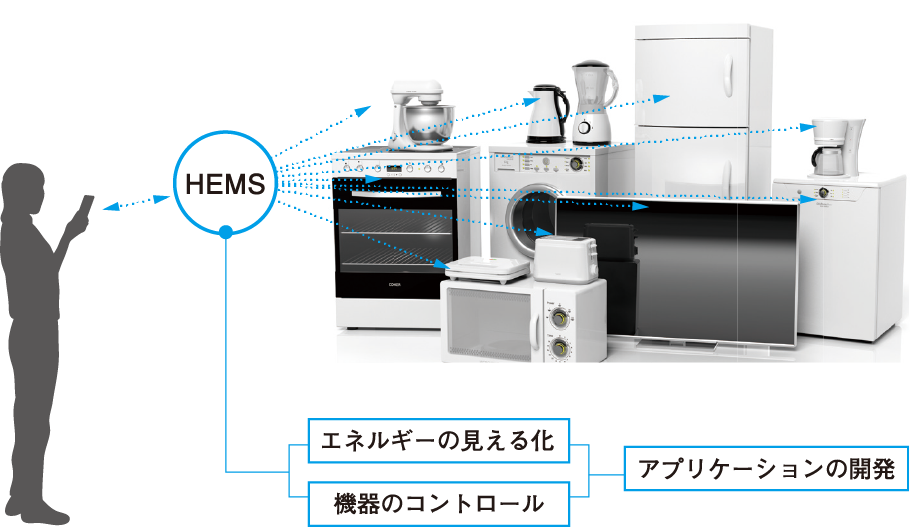 Full hardware and software support!
We support customer product development from both hardware and software aspects.
Cooperation between ASIC Design Center and Electrical Development Department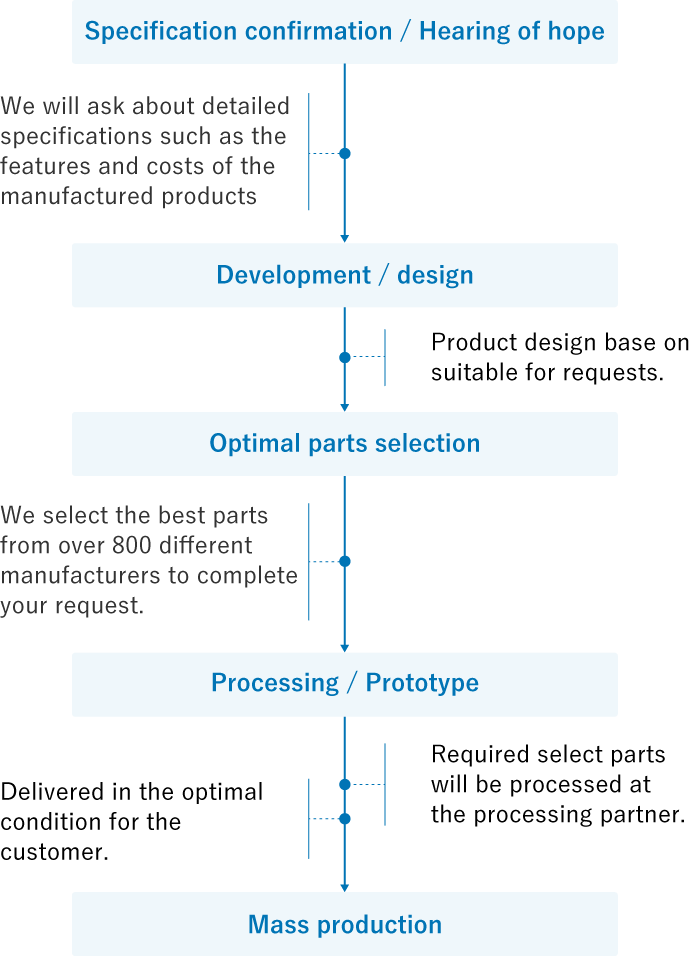 Careful support in Specialized Departments

Please contact the Electrical Equipment Development Department for hardware, or the ASIC Design Center for software inquiries.
Our company has a specialized department that can support not only sales of electronic components but also customer's manufacturing from both hardware and software sides.
Both departments work together to propose the best machined parts and casings for your products and useful solutions.

HEMS

The most suitable part is selected from a wide variety of parts.
In addition to parts delivery, we support application development for LCD screens when necessary.
Parts for cars

Parts can be supplied after installing control systems and applications tailored to the customer's needs such as sensor products and liquid crystal parts.