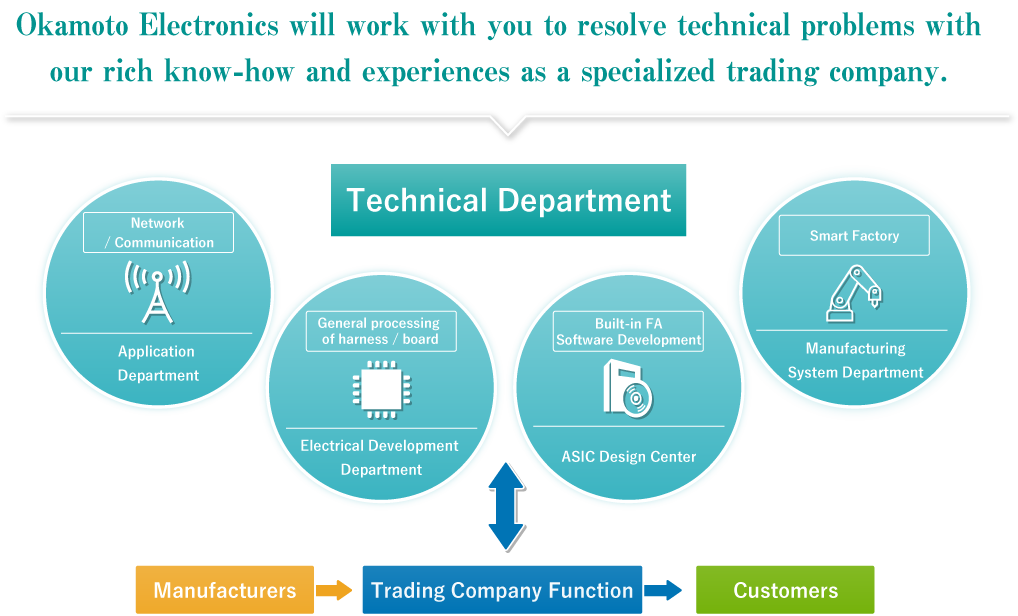 Manufacturing System Department
Okamoto Electronics provides total support to its customers, from production facility planning proposals to delivery installations.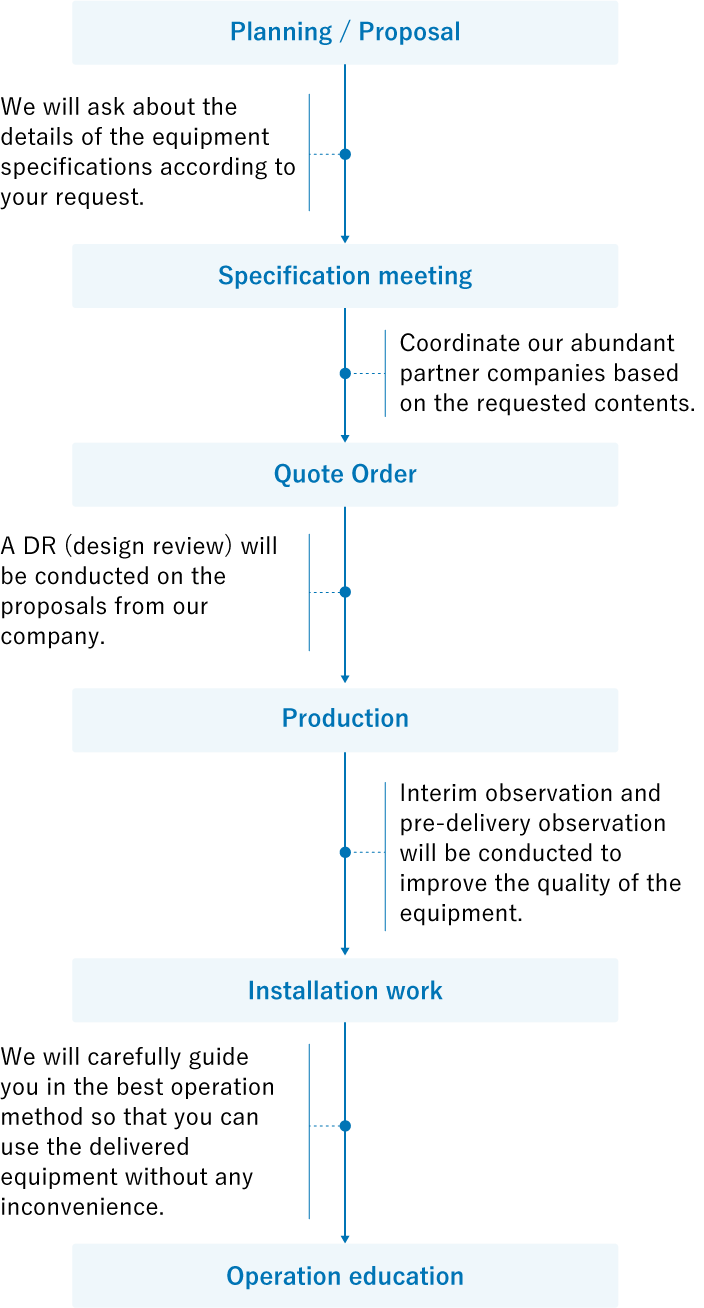 Control Device
Automated production plant equipment with automatic control equipment
Please contact us for any control device equipped with a PLC.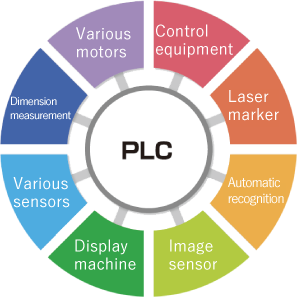 Automatic parts supply

Various assembly processes

Robot compatible

Automatic image inspection
Clean Booth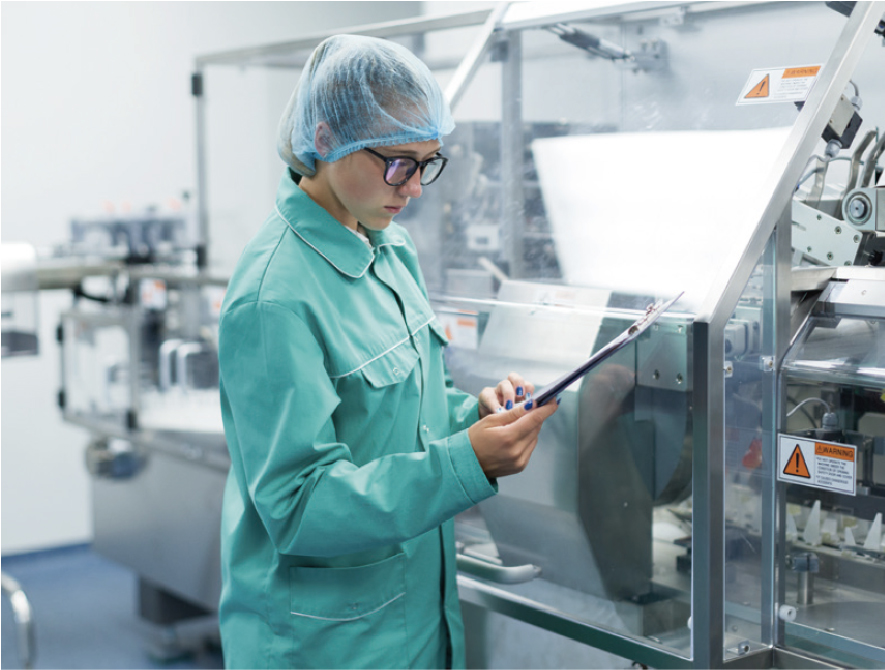 The downsizing and high precision of products are increasing and the impact caused by pollutants in every manufacturing environment is a problem. In reply to this, we have consistently contracted from the design, construction and maintenance of clean booths, and clean benches.
Clean Booth
By limiting the clean environment, installation costs can be significantly reduced. Temperature and humidity can also be managed.
Clean bench
More than the booth, the clean environment is further limited, realizing a low cost. Easy to install. It can also be used as a localized clean in a cleanroom.
Automated Transport System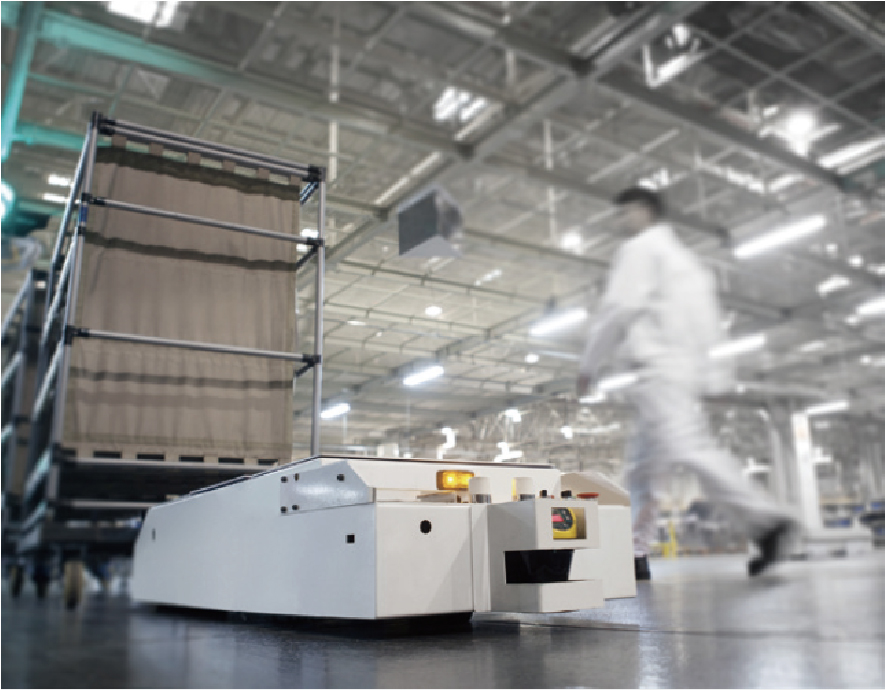 By using the automated transport system (AGV), it is possible to improve the efficiency and automation of production lines at the production sites, and to manage storage and automation at distribution centers. The production instruction of the higher-level production management system is transmitted wirelessly to the AGV via the PC, and the AGV moves to each location and each line, receives the parts, and supplies them. Simultaneous control of multiple AGV units and intersection control is also possible.
We will propose a system according to the desired transport route and work process.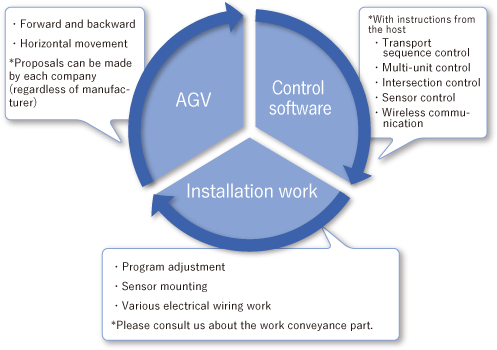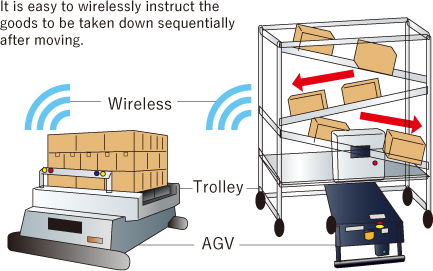 Handy Terminal System
Handy terminal is a general term for hand-sized data collection terminal devices that can be held with one hand for business use.